Most used emojis of german newspapers in 2021 (Jan-Sep)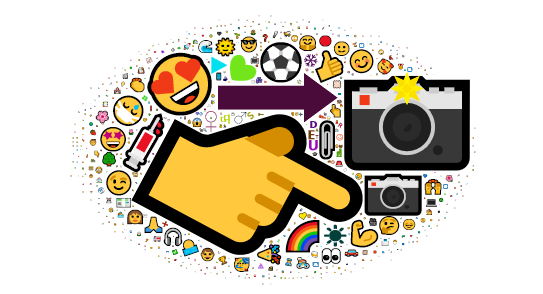 We analysed ~14000 insta posts of german newspapers in 2021 . One snapshot is a wordcloud of emojis. (Bigger the emoji -> More used). Took me quite a while to successfully extract the emojis with the correct regex expressions.
You can see the updated and interactive (hover-) version here.
The following 16 newspaper accounts on instagram were tracked:
mzwebde
lvz.de
morgenpost
hamburgermorgenpost
stuttgarterzeitung
sz
tagesspiegel
bild
faz
welt
zeit
You cleary see some main events in 2021: Covid-19 Pandemic and Soccer EM (also a disaster for Germany). Glad to see also a big rainbow emoji at the wordcloud.
There is a huge difference n the average number of used emojis among the accounts.
Full study is coming Dec 2021/Jan 2022.